Week 2 Term 1 - 2021
Dear Families
Welcome to our St Joseph's community Kinder 2021
Last Monday we welcomed our 2021 Kindergarten to our St Joseph's School community. It was wonderful to see them arrive looking so excited! They have eased into Week 2 and are adapting well to 'big school'. I would like to say a big thank you to their Year 6 buddies who have shown wonderful leadership skills in caring and assisting them throughout the week in many different ways. The Kinders know that
they have a familiar face to turn to if needed throughout the day.

Thank you also to Mrs Barnes who has spent a great deal of time preparing for
their start with great eagerness. Finally, thank you to our new Kindergarten parents who have entrusted the care of their little ones to us. I know that we will develop a great partnership working together in and for the best interests of the students in our care.
Parent Information Night
This year we will have our Parent Information night, next Monday 15 February 2021 (Week 3). These meetings give parents the opportunity to hear about what the children will be learning throughout the year and the expectations around behaviour, attitude, goal setting, etc in each classroom. These meetings will be
followed in a few weeks with individual parent/teacher interviews where together goals can be set for the 2021 school year. I encourage you to come along to these meetings as they give our parents the opportunity to meet with teachers and to establish a partnership to ensure that students, parents and teachers are all on
the same page in regard to each student's educational journey.
In keeping with the current COVID restrictions, our Parent Information night will look slightly different. All parents will need to sanitise on entry to the evening and sign in, with name and contact details, Normal social distancing guidelines are required
A free barbeque- sausage sandwich will start at 5.30 pm.
6 pm- 6.35 pm - Information session held in K- 6 classrooms.
6.45pm - 7.20pm- Information sessions will be repeated K-6 classrooms.
Parent Forum AGM Meeting - Monday 8 February 2021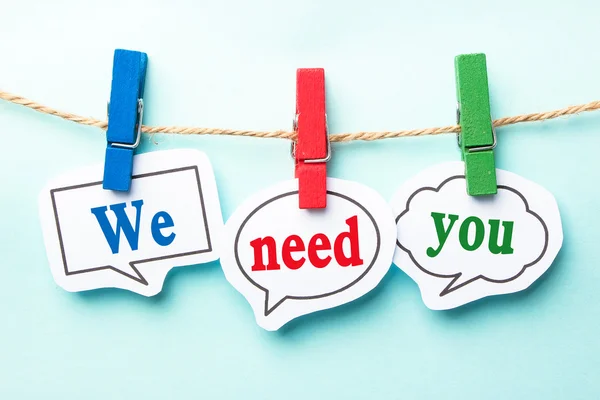 Monday, 8 February 2021 we will hold our first Parent Forum meeting for the year. It will be the Annual General Meeting starting at 6 pm in the Library. We rely heavily on the work and funding support from the Parent Forum to assist our students learning and well-being. Therefore it is important, in our small community, that as many people as possible are involved. We look forward to seeing you there!
Opening School Mass
Next week, at our Opening School Mass to be held on Friday 12 February 2021,
at 9.30am, we will induct all of our School Leaders including, our School Captains
and Vice Captains, Sports Captains, Mini Vinnies Presidents, Events Management Leaders and our Student Representative Council Leaders and members. Due to COVID restrictions, Stage 3 (Years 5 & 6) and the SRC class representatives will be the only students attending.
Parent numbers will be limited. For those parents who wish to attend please contact the Office.
School Counsellor
This year we welcome back our School Counsellor, Mrs Nicole Walsh. Nicole will work with us Thursdays and Fridays. Referral Forms are available at the front office for parents seeking counselling for their child/children.
CURRENT COVID 19 GUIDELINES
Students and staff with even mild symptoms of COVID 19 are not to attend school. Parents of symptomatic children should provide evidence of a negative result prior to returning to school. In circumstances where children have other medical reasons for recurrent symptoms, a letter fro the GP is sufficient to negate the requirement for a negative test.
We will continue our regular COVID safe practices of student hand sanitising on entry to the school, after mealtimes and during the day.
Week 2 Highlights that we are truly grateful for:
Our new Kinders- you are amazing!
Our Year 6 buddies- you rock! Thanks for caring so well for you buddy.
Our Year 6 leaders- you are leading the way already
Miss Taylor- have an amazing wedding- best wishes!
Have a wonderful weekend!
Regards
5th Sunday in Ordinary Time - GOSPEL REFLECTION
This week's Gospel describes aspects of Jesus' ministry: teaching, healing, showing compassion and kindness to all, and curing the sick. Mark's Gospel tells us that Jesus did this throughout Galilee
We also read in the gospel, the importance of prayer in Jesus' daily life. Jesus rose early in the morning, removed himself from the crowds, and went to a deserted place to pray. When the disciples found him, he told them that it was time to move on. We believe that in his prayers Jesus found guidance and direction from God. We can also bring our decision-making to God in prayer, asking for his guidance and direction in our lives today.
MAKING JESUS REAL - MJR
At St Joseph's Woodburn we encourage our students to "Make Jesus Real'" by the way they act in our school community and while at home and out in the community
"MJR is centred on the belief that we are the image of Jesus to all those around us. We are his representatives and our actions should reflect His values".
The MJR program can be incorporated into the everyday life at our school through the use of basic manners, a positive attitude, showing tolerance toward others, giving time for reflection, and using encouraging language to highlight the "behaviours, values and attitudes that we want to 'see' in our students".
MJR at St Joseph's Woodburn encourages our students to be WEST people - that is WELCOMING, ENCOURAGING, SAY SORRY when needed and be THANKFUL.
"Religion is easy. Every time you smile, say please, thanks, or sorry, help someone by picking up pencils when they fall on the floor, open a door for someone, give a compliment, etc – you are LIVING your religion. It's part of your life – it's part of who you are. In other words, you are living out being WEST".
Each week at the school assembly two students will be acknowledged for demonstrating gospel values in our school community, these students will be presented with a certificate to take home and share with their family and friends.
WHAT ARE GOSPEL VALUES?
Gospel values are what Jesus said, what Jesus did,
and what he told us to do.
As a Catholic school, we are committed to living the Gospel values in our everyday lives and sharing these with the students and families we interact with. The Gospel values are the basis of living an authentic Christian life and at St Joseph's these underpin all our teaching and learning.
The Gospel values all begin with Jesus' first and most important commandment:
"Love one another as I have loved you"

The Gospel Values are: love, patience, truthfulness, service, friendship, respect, compassion, trust, perseverance, forgiveness, courage, generosity, justice, thankfulness, inclusion, equality, caring, honesty, and responsibility.
IMPORTANT DATES:
Beginning School Mass - Induction of School Leaders on Friday 12th February at 9: 30am (Stage 3 and SRC)
Shrove Tuesday - Pancake Day - Tuesday 16th February. Due to COVID we will need to cook the pancakes at school. A couple of parent helpers would be appreciated - please contact Gayl in the school office if you are able to assist in the tuckshop that morning.
Ash Wednesday Parish Mass - Wednesday 17th February 12 noon ( Stage 2)
Richmond Zone Swimming Carnival
St Joseph's Woodburn Swimming Squad for 2021: Jackson Grissell, Finlay Stevenson, Ever Brady, Millie Bodley, Anna O'Neill, Lucas Hayden, Jasmine Hayden, Boston Long, Jed Duignan, Ariella Mangan, Eden Carpenter, Zoey Campbell, Charlotte Robinson, Kimberly Campbell, Rosie Quirk, Sunni Reese, Leila Bailey, Madison Kirk, Beau Jubber, Brett Kelly, Dylan Harrington and Jai Barnes
Venue: Lismore Memorial Baths
Date: Monday, 15th February 2020
Start Time: 9:45 am
Finish Time: 1:45 pm approximately
Transport: Private transport
Cost: $3.40 spectators -to be paid at pool
$10.00 Zone levy ( competitor entry included levy)
Warm ups: 9.15 am
Canteen: Canteen facilities available or bring own lunch and water
Manager: Jeanette Wilkins/ Melissa Barnes
Notes were issued today Friday 4th February 2021.
During the week we celebrated and presented Beau Jubbers with his joint Junior Boys Swimming Age Champion. Congratulations Beau!
Family Connect Service
Sometimes families need a helping hand, especially in these challenging times.
St Joseph's Primary School is pleased to announce that we are introducing the Family Connect Service to our school. Wendy Jansen is our new Family Connect worker who will be able to help any of our school families get the support they need. If you or anyone in your family would like assistance with:
Parenting challenges

NDIS

Accessing housing support

Accessing welfare supports

Accessing counselling services

Linking to domestic violence supports

Finding culturally appropriate support
Wendy will be onsite at St Joseph's Woodburn on the 1st, 3rd and 4th Tuesday of each month during 2021.
Contact Wendy by phone: 0437 179 916 or email: wendy.jansen@socialfutures.org.a
CANTEEN ROSTER
| | |
| --- | --- |
| Monday, 8th February | Mel Handford/Adam Bailey |
| Wednesday, 10th February | Katrina McGillivray |
| Monday, 15th February | HELP NEEDED! |
| Wednesday, 17th February | HELP NEEDED! |
If anybody is able to help out in Canteen in Term 1 Could you please call Gayl on 66822468.
THANK YOU LADIES!